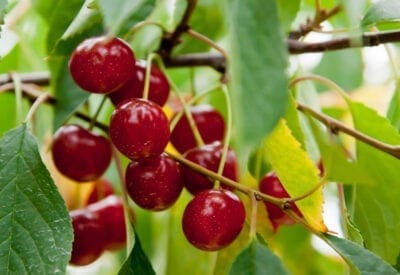 So…you're READY for a Door County vacation. But how to get SET? Well, we have your answers right here! The first and most important part is to find the ideal location. Something that is centrally located to all the fabulous activities, indoor and outdoor, that Door County has to offer.
There is no better place than the town of Fish Creek! On the west side of the peninsula, Fish Creek is the perfect spot for your vacation home base. From there you can explore north, south, east and west with ease. Now you have a town…let's find a place to stay.
Looking for a beautiful, clean, comfortable, pet-friendly room with the convenience of an extraordinary restaurant right next door? Look no further than Julie's Park Café and Motel at 4020 Main Street in Fish Creek. Recently expanded and completely rebuilt, choose from King Rooms with whirlpool tub, regular King Room, two Queen Rooms, or the special Café Suite above the restaurant. Julie's is the in-town spot to make your headquarters for Door County fun.
Searching for a place that has that home-like feel? The Evergreen Hill Condominiums at 3932 Evergreen Rd, Fish Creek has what you need. Sixteen fully-furnished condos, each offering a completely stocked kitchen, gas fireplace, and whirlpool tub. Have a morning cup of coffee or an evening glass of wine on your private patio or balcony. You'll also enjoy the luxury of an outdoor pool and grills for a relaxing al fresco meal.
More in the mood for a rustic retreat? Countryside Cottages at 3430 County F, Fish Creek, is where you need to be! With a choice of individual rooms or cozy cottages, Countryside has something for everyone. Located a little farther out of town, but still convenient to everything, Countryside Cottages has comfort, as well as an amazing outdoor space with grills, fire pits, and room for children and pets to run and play.
Place to stay…check. Superb breakfasts, delightful lunches, incredible desserts, vegetarian, vegan, and gluten-free options, specialty coffees, and wine and beer available at Julie's Park Café…check. With your perfect place to stay you are READY and SET. Now it's time to GO and discover the rest of Door County.
For nature lovers, there are state parks galore, including Peninsula State Park, just minutes from Julie's, Evergreen Hill Condominiums, and Countryside Cottages. You can go north to explore Newport State Park in Ellison Bay or Rock Island State Park, just a ferry-ride away from Washington Island. Head south to Whitefish Dunes State Park or Potawatomi State Park. All the state parks offer countless opportunities for outdoor experiences like hiking, boating, swimming, biking, camping, picnicking, snowmobiling, snowshoeing, and cross-county skiing.
Is shopping more up your alley? Every town on both sides of the peninsula, from Sturgeon Bay to Gils Rock, offers a colossal array of specialty shops. Have a love of the arts? Check out the numerous art galleries and art studios. Choose from entertainment options like live theater and music venues. Don't forget that there are festivals in every town and at every season, celebrating the beauty and wonder of Door County culture.
When each day is done, return to Fish Creek for a glorious sunset, best viewed at Sunset Park. When your Door County vacation is done, you will take home memories that will last a lifetime…or at least until next year! Looking forward to seeing you soon!