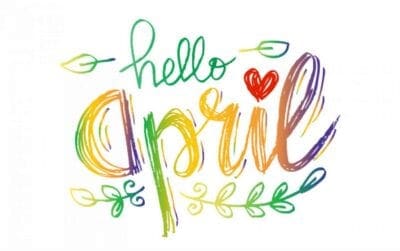 Never Too Early: Part 2
After the brief Spring tease we recently experienced here in Door County (temps in the 40's in February??), I am REALLY thinking about the month of April! The return of chillier air hasn't brought me down yet, so let's keep going with our plans for April on the peninsula…
You are already settled with a place to stay, right? You need a super comfy room at Julie's Motel or an elegant, family-sized condo at Evergreen Hills, both conveniently located in Fish Creek. While the folks at Julie's Park Cafe are taking their well-deserved break through April 29, there are still places to grab a bite. Let's start with happenings down south…
Gather your girlfriends for Sassy Sisters Spring Women's Weekend, April 17-19 in Sturgeon Bay. It's your time to relax and rejuvenate with live entertainment, shopping, dining events, and so much more, like complimentary massages and nail pampering, Door County Trolley Tours, Trolley Shopping excursions, indoor shopping, complimentary continental breakfasts, and an 80's dance with a dance band Activities are at both the Stone Harbor Resort and the Bridgeport Resort. Sashay over to: www.sturgeonbay.net/events/special-events/sassy-sisters-weekend for more details. This event requires reservations so be sure to follow the link and grab those phone numbers!
Feel the need for some outdoor entertainment? One of the premier fishing contests on Lake Michigan with fishing allowed in Door & Kewaunee County waters, The Baileys Harbor Brown Trout Tournament is happening from April 23-26. They are offering over $7,000 in cash and prizes, paying out to the Top 40 heaviest fish, with a grand prize valued at over $1500 to be awarded to the angler with the VERY biggest fish. Grab all your buddies and your cold weather gear and head out on the Big Lake for the first open water fishing tournament of the year. The cost is $25/person and free for participants age 15 and under. For more information, call: (920) 839-2366.
Let's welcome Spring with the 50th Anniversary Celebration of Earth Day. What better place on earth to enjoy it than right here in Door County? The Earth Week Door County Facebook page says, "This event celebrates the people, organizations, and businesses that uphold our sustainable culture in Door County and beyond. Every Day is Earth Day comprises an environmentally focused weekend of resource exchange, an open house, guest speakers, demonstrations, films, and activities for people of all ages. The 2020 festival theme is "What Can I Do to Help Our Mother Earth?" With the primary focus being how to make sustainable choices beyond your home." Weeklong events include an Eco-Film Festival on April 21 at the Kress Pavillion in Egg Harbor, a performance by Midsummer Music and prose by Write-On Door County at Bjorklunden in Baileys Harbor on April 22 and the weekend Earth Day Festival, including earth friendly vendors and exhibitors, presentations, a round-table discussion followed by a reception, and food for purchase at the Kress Pavillion. Watch for more information on the Earth Week Door County Facebook Page.
And finally…enjoy a little extra local flavor and head to the Door County Auditorium on Highway 42 in Fish Creek for a performance of "Bye Bye Birdie". The famous musical from the early 1960's is put on by the talented Gibraltar High School Players. It is an annual event that draws people from all over northern Door to enjoy the fun, excitement, and talent of our young folks. There are two evening performances on April 24 and 25, with a matinee on April 26. Tickets can be purchased at the door. For more information, go to: https://dcauditorium.org/dca-event/community-event-gibraltar-players-present-bye-bye-birdie/2020-04-25/
SO…hope I've given you some inspiration and you will come on up to Door County in the amazing month of April!! See you soon with more great information and ideas!