Door County is know for cherry everything. One of our most popular cherry dishes is our Cherry Pie. We actually make 4 versions of pie with cherries: Cherry Pie, Sugar Free Cherry Pie, Gluten Free Cherry Pie, and Cherry-Rhubarb Pie. While each person has their favorite, they are all made with love in our own kitchen.
Our cherries are from Seaquist Orchards just north of Sister Bay. This is one of many orchards that grow delicious cherries in Door County. Below shows our cherries pies that we make with a little bit of love for that special ingredient.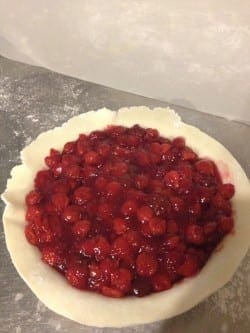 Our crusts are made from scratch.   We use the cherries from Seaquist and create our own cherry pie filling.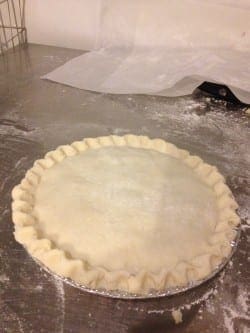 Top it off with another hand made crust.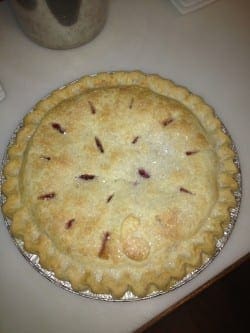 Bake until golden brown.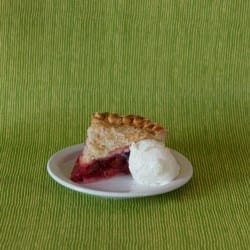 Delicious warmed up and served with vanilla ice cream Got your own Door County cherry recipes? You can use our filling if you like. Or share your recipe here or on our Facebook page! If you include an image, we'll pin it on our Pinterest account! Are you hungry yet? Come in and try a slice or order a whole pie to take with you!