I've been in Door County for 15 years now. I just made my first trip to Washington Island this past week.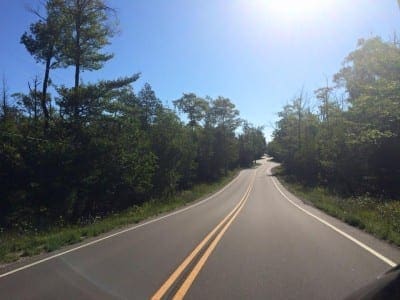 I should have gone sooner. The kids and I packed a picnic lunch and we headed on the ferry in the mini-van. The trip of to North Port is always fun. I don't drive that far north very often so I enjoy going on the winding road that is in so many galleries around the county. We waited at the ferry dock for about 15 minutes and then drove our van on the ferry. It was a windy morning on the ferry but the sun was shining and we had a great time.
We decided to go exploring the island to check out the sites. One of the first places we checked out was the sandy beach. We didn't bring our suits to swim so we walked along the sand and found rocks to skip.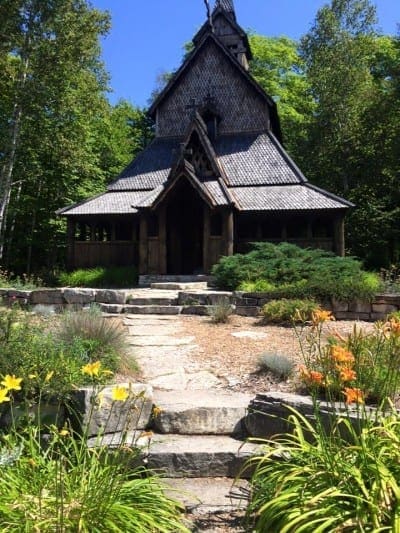 We also checked out the Stavkirke Church and   walked on the prayer path. It was a beautiful place to stop and we were glad we did.
The kids and I also went to the lookout tower. There were a lot of steps leading up to the base of the tower. The tower itself was also fun while carrying a 25 lb baby but the walk was worth it. The view from the top was gorgeous.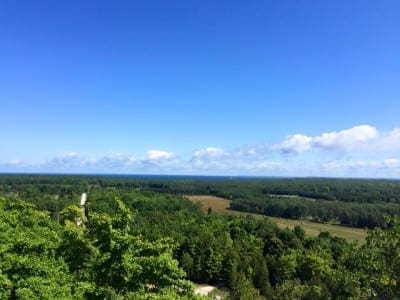 We had time to stop at a couple of local businesses and pretty beaches. It was a great trip and we were glad we went. I think this will be an annual trip.