We are super excited to have started managing the Evergreen Hill Condominiums as of January 1, 2018. Reservations, check in and housekeeping services will be run through our motel office right at our Julie's location.
The Evergreen Hill Condos are located on the road behind Julie's that you access by the park entrance road. Evergreen Road runs perpendicular to Hwy 42 and is the path to the condos. The property features two different condo layouts on a beautiful, quiet property that is still accessible to all Fish Creek has to offer. A welcoming outdoor pool adds to the gorgeous property.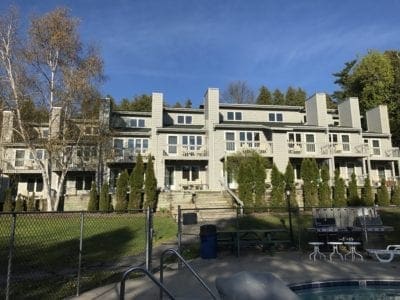 Check out our website for more information.
We look forward to having you as our guest, whether in the café, at our motel, at the Countryside or in the condos.