Door County Live Theater: Something for Everyone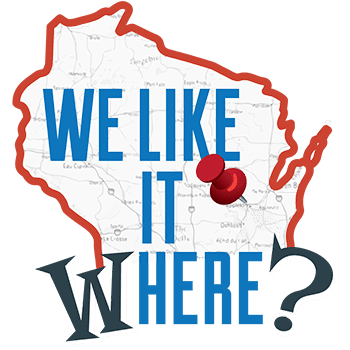 So… the planning is done, the waiting is over and here you are on your Door County vacation! Of course you're comfortably ensconced at Julie's Park Café and Motel, one of the Evergreen Hill Condos or at Countryside Cottages. With the accommodations taken care of and breakfast and lunches ready for you at Julie's Café, now it's time to think about what to do with this lovely gift of time! Luckily for you, there are a wealth of entertainment options available to help make the best of your time and most of them right in the neighborhood of your Door County digs. Looking for live theater good enough to rival the best of Broadway? Door County has it! Hold onto your hats and here we go…
Start with Peninsula Players, located in Fish Creek, right on the shores of Green Bay. Operating each summer and fall since 1935, the Players offers theater goers a great, big selection. Mystery, comedy, drama, romance…five shows every season. Check out www.peninsulaplayers.com for all the information you need.
If you're looking for the ultimate in outdoor theater experience, catch a show at Northern Sky Theater located at their amphitheater in Peninsula State Park. For the finest of locally written and performed live shows under the stars, Northern Sky specializes in rip-roaring comedy and stories highlighting Door County and Wisconsin culture and history. For the 411 on Northern Sky, head to: www.northernskytheater.com. Check out the show we are sponsoring: We Like it Where?
For one-of-a kind local theater visit the Third Avenue Playhouse (TAP) in Sturgeon Bay. Started in the 1990's, it was created from the combined efforts of Door County arts, civic, and business organizations to save the soon to be shuttered Donna movie theater. Not only does it offer cutting-edge performances, but also a theater arts educational program. You can learn more by going to: www.thirdavenueplayhouse.com.
Feeling the need for an evening with the Bard? Then make your way to a performance at Door Shakespeare, located in the garden at Bjorklunden in Baileys Harbor. Once a part of American Folklore Theater (now Northern Sky), Door Shakespeare focuses on both the works of William Shakespeare and other classical playwrights. In addition to performances, they also offer a variety of theater education opportunities. Find your way to: www.doorshakespeare.com to discover more.
For an experimental experience, give the Isadora Theater Company a try. They use local talent and describe themselves this way: "We do our best to find untouched gems, new plays, and pieces we can twist." In addition, Isadora nurtures the talents of Door County playwrights and actors. Isadora Theater Company is located at the Inside/Out Theatre Space in Sturgeon Bay. Look for their information at: www.isadooratheatrecompany.com.
All that fabulous theater sure does work up an appetite! After the curtain goes down, head to Sweetness, Door County's first wine and dessert bar. Featuring luscious, hand-crafted desserts, scratch pastries, wines, specialty cocktails, and coffees, Sweetness is the perfect place for a post-theater treat. It's located at Julie's Park Café in Fish Creek. Julie's is open daily for breakfast and lunch from 6:59 am-3:01pm. Sweetness is open there from 5:30pm-11:00pm every day except Tuesdays. Check out Sweetness, including the menu at: www.juliesmotel.com/sweetness-dessert-bar.
As with everything else, Door County offers the very best variety of live theater performances-with something for everyone. Try a little bit of everything and ENJOY!!!
Stay tuned for a run-down of the best of Door County's live music scene!